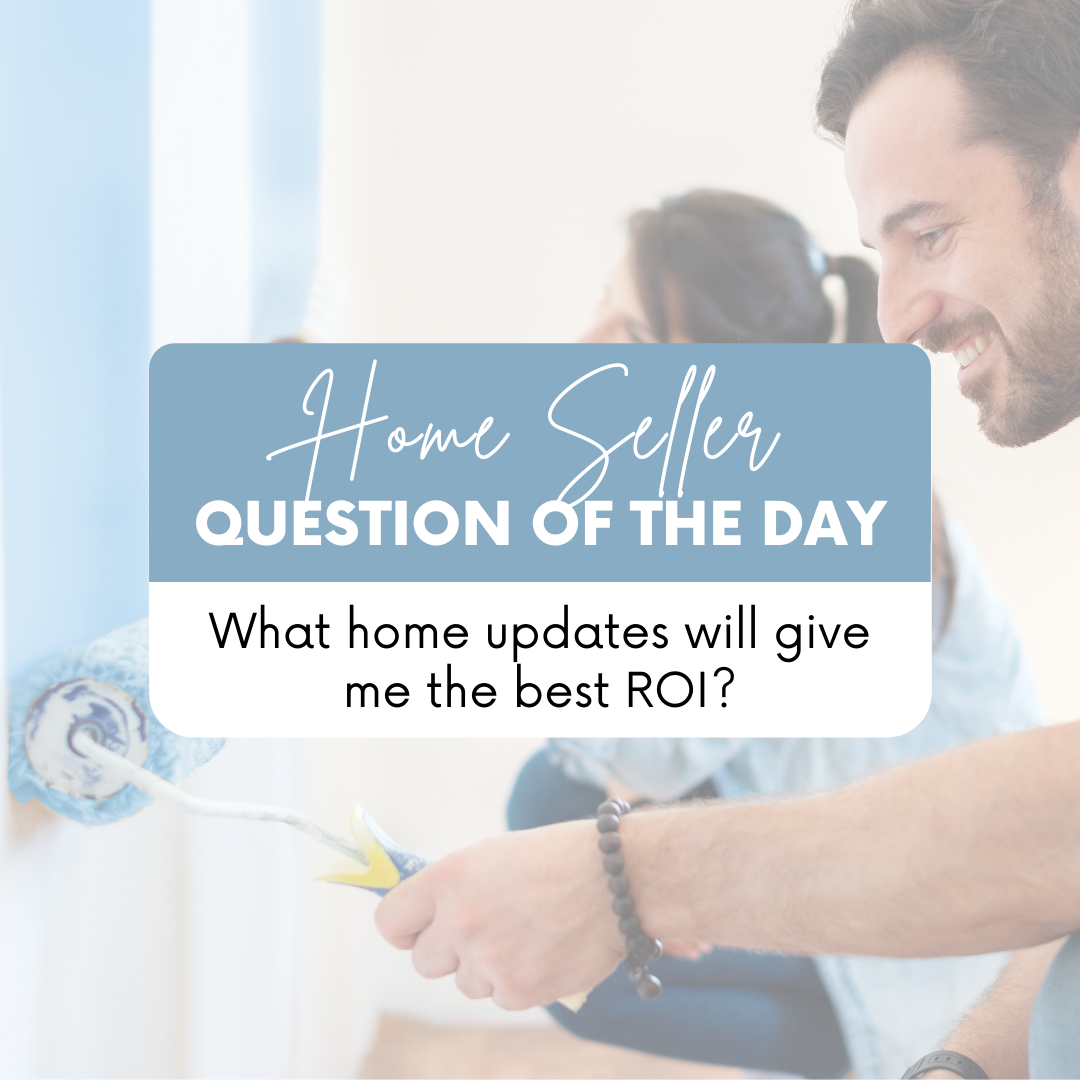 SELLER QUESTION OF THE DAY: What home updates will give me the biggest return?
In a hot market where it seems like houses are flying off the shelves and selling for top dollar, despite condition, some of the more expensive renovations may not give you the best ROI (return on investment).

However, there are a couple of updates you can make with more affordable price tags, that'll also give you a great return.

One of the best returns on investment is paint! A fresh coat of paint is a lower-cost item that can make a big difference. Freshen up the walls with a fresh coat of paint to give the house a glow that will be noticeable in person and online. A freshly painted house also tells a prospective buyer that the house has been well taken care of and maintained.

Pick light neutrals to make the space feel bigger & more inviting. Doing so will appeal to a larger number of people, most likely resulting in a higher sale price (higher ROI).

Outdated fixtures can make the whole house look outdated and give buyers the impression that they would have a lot of work to do before moving in.

Swapping out the old lighting and plumbing fixtures for more updated pieces can increase a potential buyer's interest in a big way!

Need a second opinion on what would give you the biggest ROI for your property? Ask your CB Plourde Real Estate Agent and they can help!